Cool cultural and semi-traditional looks for your bridesmaids that are modern and stylish.
Getting On Board With African Fashion
You have loved these girls for years. They know dirt that your fiance must NEVER know about you, like that entire Summer you didn't shave even when you went to the beach, So reward them with an opportunity to look ravishing and at least hook up at your wedding reception with a hot groomsman.
Color is how we add that extra African-ness to a wedding. Our sisters from the homeland have centuries of creating exciting and flattering garments for our body types. but the vibrant color has to be the main reason we love the looks. In the new millenium, the trend in Africa is to use traditional African fabrics to sew formal outfits that have more of a westernized modern style.
The vibrant color is not just limited to your dress but to your headdress as well. Colorful gele is a simple way to add an African touch to ordinary bridesmaid dresses.
Modren Style in Traditional Fabrics
I love a fabulous bridesmaids' gown. I love that look of drama when the bridal party walks down too. May brides feel that it would take away from her big moment, but nothing could be further from the truth. These gorgeous gowns were created by BÉWÀJÍ: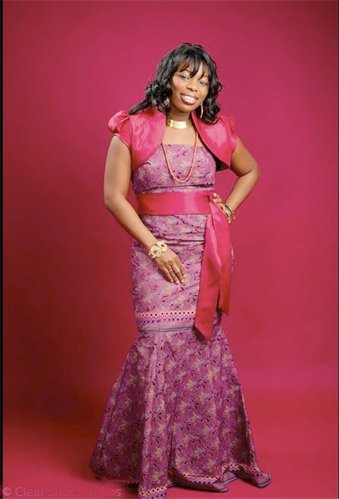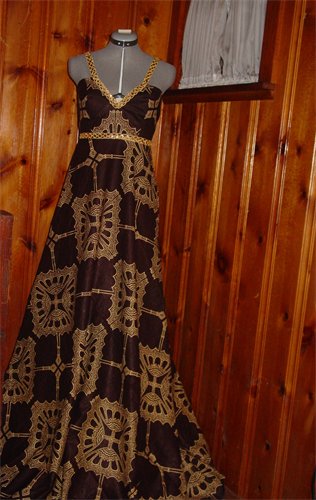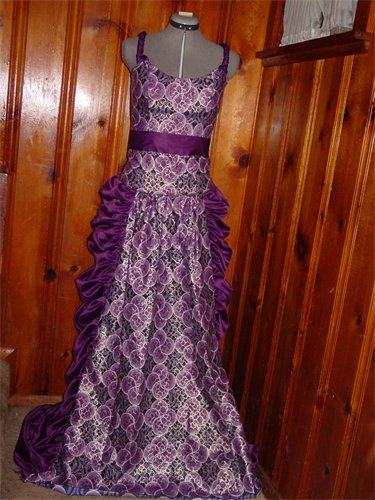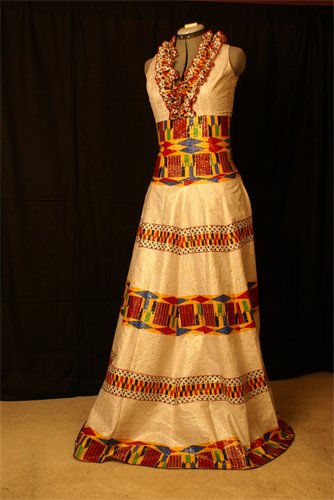 Give your bridesmaids what they want with a dress they can wear time and again. Also what better way to have them love the dress you choose than making them look haute in the process?